Talbot Trail Physiotherapy's 460 Wellington St. location has an experienced team of physiotherapists who have been helping St. Thomas residents since 2006.
Talbot Trail Physiotherapy
Our first St. Thomas location is known for the exceptional care they provide to the community. Since its inception, it has been overwhelmingly supported by our medical community. You can be assured that you will receive the best quality care. Just ask anyone in the clinic, as there is a really good chance that they have been treated there previously…or at least their friends and family!
About this Location
Talbot Trail Physiotherapy St. Thomas – 460 Wellington St. location is located on the main floor of the medical building on the corner of Wellington St. and Stokes Rd. across form the Elgin Centre Mall. Parking is free onsite. Our location provides you with private treatment rooms, as well as a bright and well equipped gym area. Your treatment plan could also include Hydrotherapy at our STEGH location.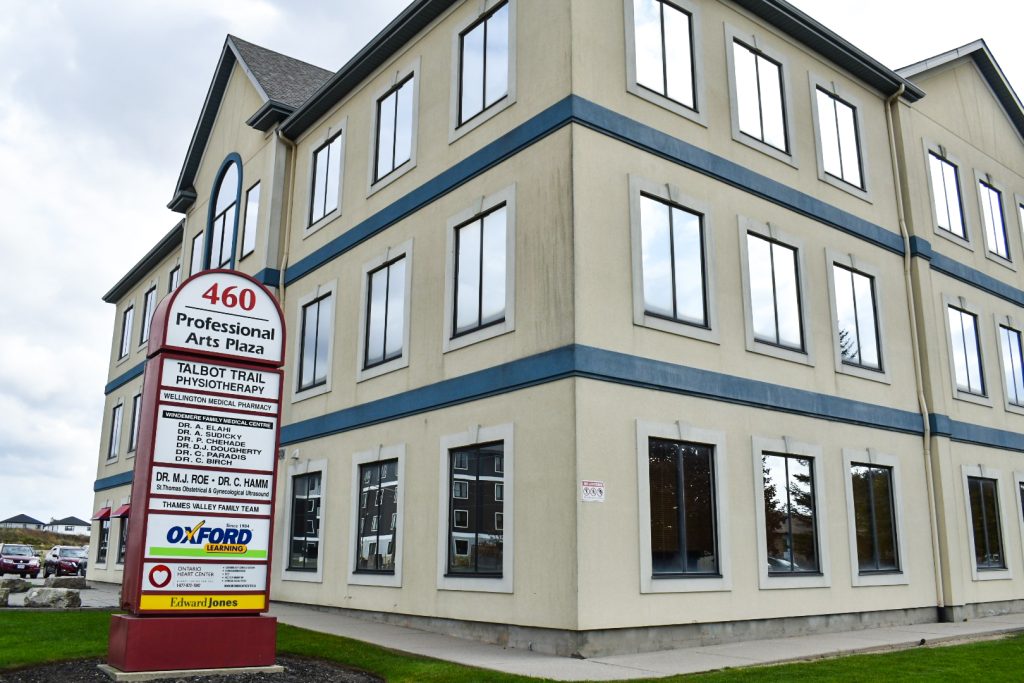 Services Offered at
Wellington St, St. Thomas
We Can Help With A
Variety of Conditions
Motor Vehicle Accident Injuries

Shoulder / Elbow / Hand Pain

Work Injuries (WSIB)

Sports Injuries

Tendonitis / Bursitis

Arthritis

Joint Replacement Therapy

Muscle Pain

Back / Neck Pain

Hip Pain

Knee Pain

Ankle / Foot Pain

Headaches / Migraines

Rotator Cuff Injuries

Dizziness / Vertigo

Pelvic Health

Plantar Fasciitis

Muscle Sprains / Strains