Our flagship clinic has undergone a recent move into a brand new building. Our team of experienced professionals, including our three exceptional physiotherapists are here to help you! Call our contact us today to request an appointment.
Talbot Trail Physiotherapy – Aylmer
Physiotherapist/Owner Chris Streib opened the first Talbot Trail Physiotherapy clinic in his hometown of Aylmer Ontario in 2002. His goal was to be able to provide quality physiotherapy services to smaller underserviced communities where residents found themselves needing to travel to larger centres for treatment. Our Aylmer location is also proud to service our Amish Community, and we provide hitching posts for their transportation needs.
About this Location
Talbot Trail Physiotherapy Aylmer location is located right off of Hwy #3 (426 Talbot St. West) in the medical building complex. You will find us in our brand new and expanded location (est. 2022), in the building closest to South St. Our location provides you with private treatment rooms, as well as a bright and well equipped gym area.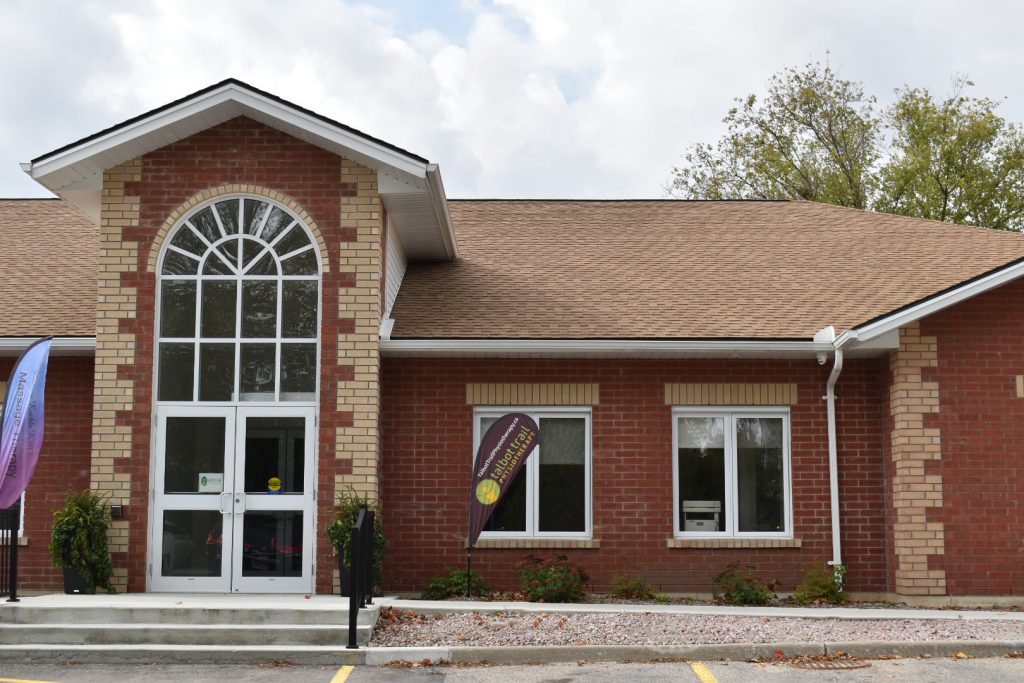 Services Offered at
Aylmer
We Can Help With A
Variety of Conditions
Motor Vehicle Accident Injuries

Shoulder / Elbow / Hand Pain

Work Injuries (WSIB)

Sports Injuries

Tendonitis / Bursitis

Arthritis

Joint Replacement Therapy

Muscle Pain

Back / Neck Pain

Hip Pain

Knee Pain

Ankle / Foot Pain

Headaches / Migraines

Rotator Cuff Injuries

Dizziness / Vertigo

Pelvic Health

Plantar Fasciitis

Muscle Sprains / Strains