Our experienced rehabilitation specialist's work together to provide you with the individualized treatment program that you need, and deserve! Call or contact us today to book with one of our physiotherapists, chiropractor, occupational hand therapist, pedorthist, or register for one of our hydrotherapy programs.
Talbot Trail Physiotherapy
In 2008, Talbot Trail Physiotherapy entered into a collaborative agreement with the St. Thomas Elgin General Hospital to reopen the 22,000 sq. ft. rehabilitation centre. This facility not only offers exceptional health care professionals and treatment areas, it houses the gem of the county…an indoor 95 degree saltwater pool! This clinical location is able to provide progressive treatment options that aren't able to be found anywhere else in this…or neighbouring counties!
About this Location
Talbot Trail Physiotherapy St. Thomas – 189 Elm St. (STEGH) is located on the main floor of the St. Thomas Elgin General Hospital – South Building. Parking is available, in the South Parking Lot off of Wood St. for a fee which is paid at the parking gate. If you are a WSIB or MVA patient, you are able to submit for reimbursement. Please ask our Patient Care Coordinators about the parking passes that are available for purchase.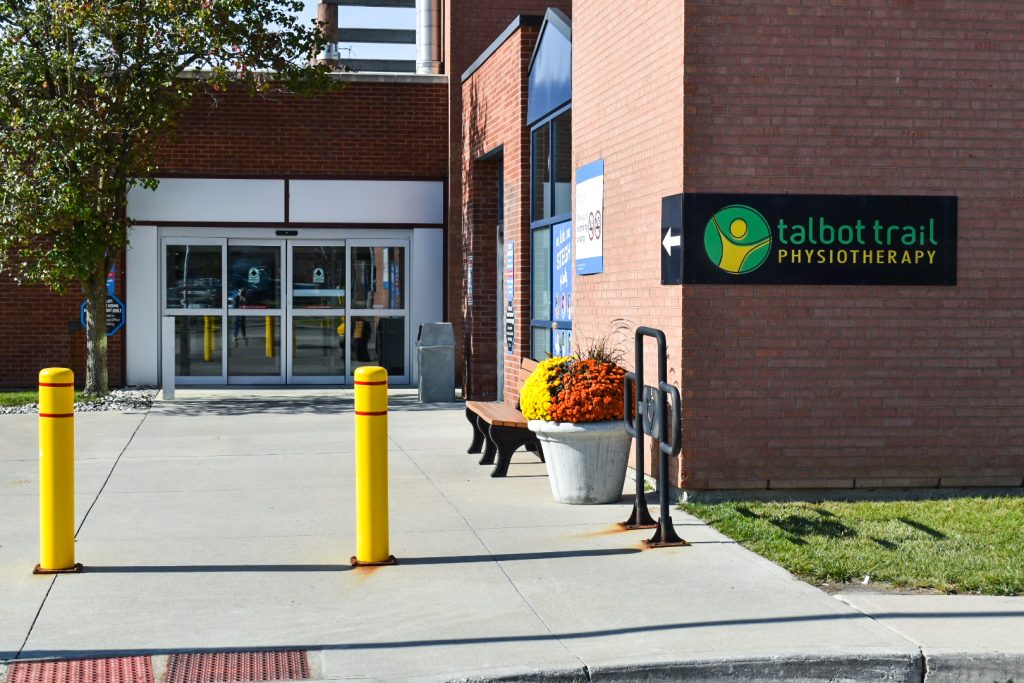 Services Offered at
STEGH, St. Thomas
We Can Help With A
Variety of Conditions
Motor Vehicle Accident Injuries

Shoulder / Elbow / Hand Pain

Work Injuries (WSIB)

Sports Injuries

Tendonitis / Bursitis

Arthritis

Joint Replacement Therapy

Muscle Pain

Back / Neck Pain

Hip Pain

Knee Pain

Ankle / Foot Pain

Headaches / Migraines

Rotator Cuff Injuries

Dizziness / Vertigo

Pelvic Health

Plantar Fasciitis

Muscle Sprains / Strains