Our experienced physiotherapy team in Blenheim have been providing successful individualized treatment options since 2011.  Not sure if you have coverage for physio?  Contact us to see if you qualify for OHIP funding!
Talbot Trail Physiotherapy
We believe that quality physiotherapy should be available to all, no matter your financial or benefit situation.  Our Blenheim location has the ability to offer OHIP funding for those who qualify.  Our physiotherapy team will look after you whether you are recovering from surgery, injured in an accident or hurt while playing sport.
About this Location
Talbot Trail Physiotherapy Blenheim location offers free parking, which is located at the back of the building off of Catherine St.  We are located within the McLauchlin Wellness Clinic.  Please walk up the ramp and enter through the back door.  Once inside you will be in the gym area of our clinic, and you can make your way over to our reception area to check in.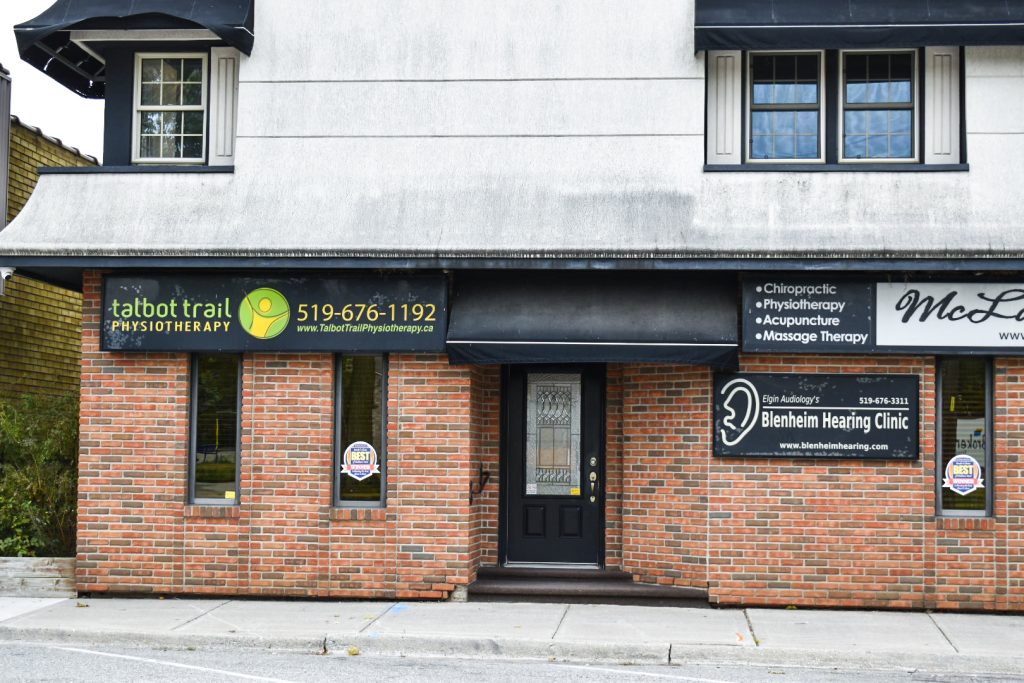 Meet our Blenheim Team
We would love to introduce you to our skilled team of professionals that will do all they can to deliver individualized comprehensive physiotherapy care. Feel free to check out their bios by clicking on their photos.
Services Offered at
Blenheim
We Can Help With A
Variety of Conditions
Motor Vehicle Accident Injuries

Shoulder / Elbow / Hand Pain

Work Injuries (WSIB)

Sports Injuries

Tendonitis / Bursitis

Arthritis

Joint Replacement Therapy

Muscle Pain

Back / Neck Pain

Hip Pain

Knee Pain

Ankle / Foot Pain

Headaches / Migraines

Rotator Cuff Injuries

Dizziness / Vertigo

Pelvic Health

Plantar Fasciitis

Muscle Sprains / Strains