Talbot Trail Physiotherapy's third location in St. Thomas was in desperate need of a larger facility in order to be able to help even more individuals in our community!  We are proud to announce that the 1025 Talbot St. location officially opened in January 2023.
Talbot Trail Physiotherapy
Our experienced physiotherapists are dedicated to helping you recover successfully from your injuries.  There is no one size fits all when it comes to our treatment plans.  Once your assessment has been completed, they will explain your individualized treatment plan, and what you can expect along the way.  Their commitment to your health and wellbeing is at the forefront each and every visit!
About this Location
Talbot Trail Physiotherapy St. Thomas – 1025 Talbot St. is located downtown St. Thomas, within the plaza beside Booster Juice.  Parking is free onsite.  Our location provides you with private treatment rooms, as well as a bright and well equipped gym area.  Your treatment plan could also include Hydrotherapy at our STEGH location.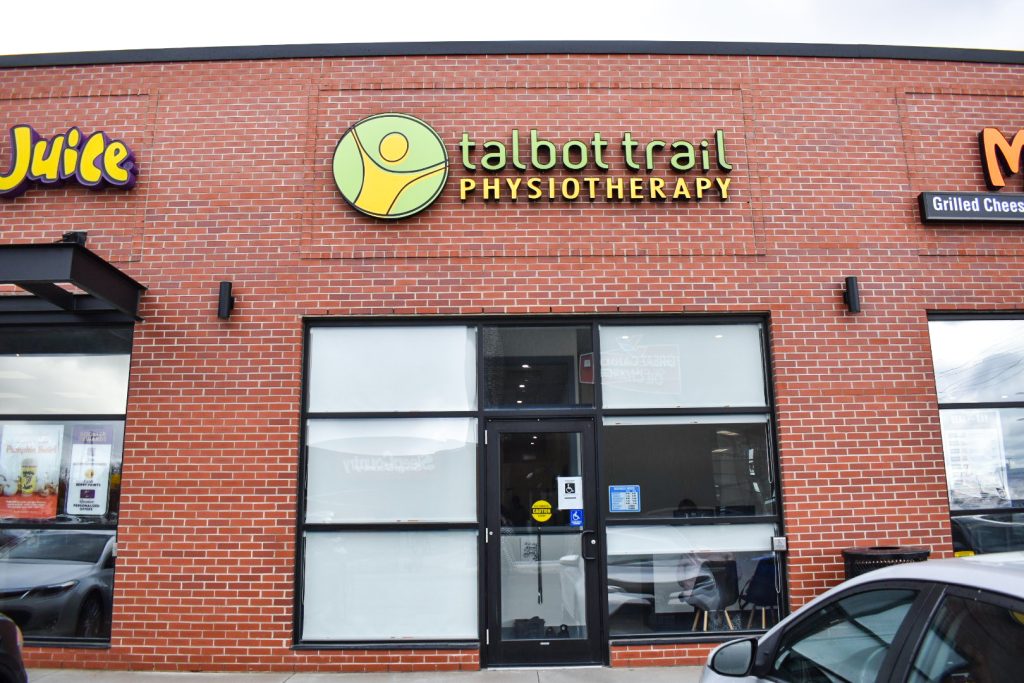 Services Offered at
Talbot St, St. Thomas
We Can Help With A
Variety of Conditions
Motor Vehicle Accident Injuries

Shoulder / Elbow / Hand Pain

Work Injuries (WSIB)

Sports Injuries

Tendonitis / Bursitis

Arthritis

Joint Replacement Therapy

Muscle Pain

Back / Neck Pain

Hip Pain

Knee Pain

Ankle / Foot Pain

Headaches / Migraines

Rotator Cuff Injuries

Dizziness / Vertigo

Pelvic Health

Plantar Fasciitis

Muscle Sprains / Strains